Specifications
| | |
| --- | --- |
| Retail price(Japan) | 5000 JPY (without tax) |
| Shelf life | 1 year |
| Storage temparature | Dry |
| JAN code | 4589479969156,4589479969149 |
| Place of origin (Pref.) | Aomori |
| Ratio of originated in Japan (WT) | 100% |
| Ingredients & Additives | Apple, Honey, Grape |
| Supply period | through a whole year |
| Restriction on sales | n/a |
| Size of a piece | W37cm x D44cm x H34cm |
| Weight of a piece | 2 KG |
| Weight of an order unit | 9.1KG |
| Preferred Buyer type | Importers, Distributors. Hotels, fine restaurants. |
| Target customer | Customers who are keen to health foods & beverages. |
| Suitable occasion | For gifts. For a party or event. Best served chilled. |
| Target country | (1)United Arab Emirates, (2)Singapore, (3)Hong Kong, (4)United Kingdom |
A selection of Apple juices: Premium Gold & Premium Rouge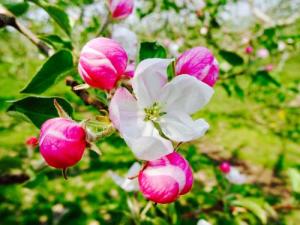 < Premium Gold >
You can enjoy the harmony of apple and apple tree honey taken from the Japanese honeybees kept in our orchard.
You will taste mild apple juice when holding it in your mouth, and perceive aromas of honey after swallowing it.
< Premium Rouge >
A perfect combination of Sun-Fuji Apple juice and award-winning Steuben grapes made by Mr Sato in Ishikawa area of Hirosaki city.
Company profile
Mikami Farm started growing apples from the Meiji Era over 100 years ago.
The present owner is the sixth generation.
We have an area of about 3.0 hectares (7.3 acres) of apple orchard where an average of 6000 boxes of apples are harvested every year.

There are some apple trees in the orchard that are more than 100 years old.
Generally, the average age of apples is 60 to 80 years in Japan, but these trees still bear vigorous fruits with exceptionally mild taste in the orchard.

We do NOT use any chemical fertilizers, chemical herbicides.
Our belief is that "Safe apples for children to eat"
In order to hand the century-old apple trees to our next generation, we take care of them, focusing on the soil cultivation using only natural and organic fertilizers.
| | |
| --- | --- |
| Company name | Mikami Farm |
| Type of organization | Manufacturer |
| Business description | Cultivation of apples, production and sale of apples-related foods and beverages. |
| Title of representative | President   Mr. Kouzo MIKAMI |
| Company address | 61 Shimizumori, Aza-Numata, Hirosaki-shi, Aomori, 036-8113 |
| Date of establishment | |
| Number of employees | 6~20 or less |
| Company homepage | http://www.harvestmarket.jp/mikami-noen/ |
| TEL | +(81) 172-87-0092 |
| FAX | +(81) 172-87-0092 |
| Business partners | |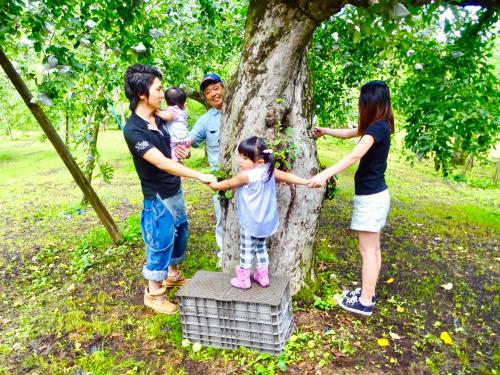 We take care of trees by pruning branches and leaves to make delicious apples as best and rotating apples to avoid color unevenness.

The health of trees is the key to delicious apples.
The health of trees may not be checked by only their leaves, branches, and trunks.
Healthy trees set their roots deep underground, draw their mineral nutrients, and live longer.

Focusing on the health of trees, we have grown them to bear sweet and juicy apples, and have handed down them from generations to generations.
And now, I take care of the trees to hand them down to the next.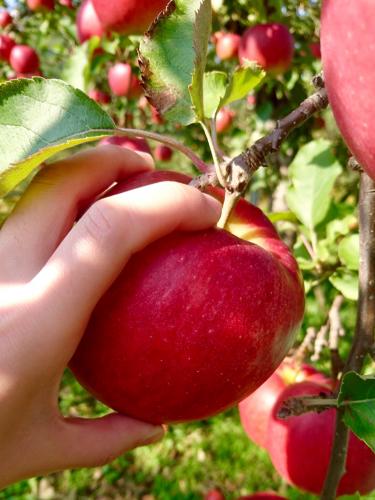 It is one of century old apple trees which have lived since the Meiji era.

This trees survived many heavy snowfalls and natural disasters, and still bear a lot of apples, whose characteristics are their deep red color, crisp & juicy flavor, and sweet & mellow fragrance.