Specifications
| | |
| --- | --- |
| Retail price(Japan) | 1000 JPY (without tax) |
| Shelf life | 2 years after production |
| Storage temparature | Dry |
| JAN code | 4534678001497 |
| Place of origin (Pref.) | Chiba |
| Ratio of originated in Japan (WT) | 100% |
| Ingredients & Additives | Grain vinegar, Sugar, Salt |
| Supply period | all year |
| Restriction on sales | China (import regulation) |
| Size of a piece | W105xD105xH320mm |
| Weight of a piece | 2270g |
| Size of an order unit | W320xD230xH340mm |
| Weight of an order unit | 14.3Kg |
| Preferred Buyer type | High-class Sushi restaurants, Food importers, Distributors |
| Target customer | Professional sushi chefs, Owners of High-class Sushi restaurants |
| Suitable occasion | For Awase-su (mixture of vinegar and some other flavoring such as soy sauce, sugar, etc.) for Sushi |
| Other information | Trading style: Via trading company/wholesaler |
| Target country | |
Authentic seasoned Sushi vinegar for "Edomae-zushi"
We blended two types of vinegar, adding a slight sugar and salt:
the red vinegar made from the long-term matured Sakekasu (sake lees), and the Sakekasu vinegar.

The Sakekasu vinegar is fermented slowly in the wooden barrel made of Japanese cedar for three months, and matured two to three months additionally.

It is characterized by mild acidity, rich taste, and faint aroma of cedar.
How to use
For Maguro, Toro, Prawn, and Seared toppings, please use the boiled-down soy sauce & the traditional Sushi rice with this vinegar.

It goes very well with boiled Sea eel, boiled hard-shell clam, and other toppings boiled with sweetened soy sauce, because the rich taste of the Sushi rice with the red Sushi vinegar enhances the savory/umami of those Sushi toppings.

If you mix 150g of the cooked rice with 30cc of this vinegar, you will have Sushi rice just like Michelin star restaurants.
Company profile
Tradition and Technology:

]We have inherited and maintained the traditional brewing technology accumulated in the long time, and the microbial inspection technology associated with it.

Also, we have developed a new brewing method (alcoholic fermentation, and acetic acid fermentation), vinegar with a variety of raw materials, processed vinegar with a bacterium effect, etc.
| | |
| --- | --- |
| Company name | Kisaichi Brewing Co., Ltd. |
| Type of organization | Manufacturer |
| Business description | Kisaichi Brewing Co., Ltd. is a company of vinegar that combines traditional manufacturing methods and modern manufacturing methods founded in 1922. |
| Title of representative | President   Mr. Kazuyasu Kisaichi |
| Company address | 6-7-45 Higashimichinobe,, Kamagaya-shi, Chiba, 273-0115 |
| Factory address | 6-7-45 Higashimichinobe,, Kamagaya-shi, Chiba, 273-0115 |
| Date of establishment | 1922 |
| Number of employees | 21~50 or less |
| Company homepage | http://www.kisa1.co.jp/ |
| TEL | +(81) 47-443-2511 |
| FAX | +(81) 47-443-1162 |
| Business partners | |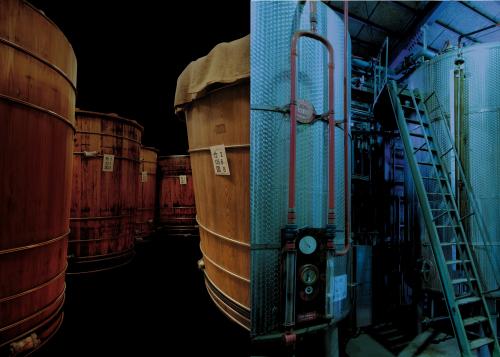 Certification: ISO22000:2005

In 2016, Our facility was certified according to ISO22000:2005, which combines the principles of Hazard Analysis and Critical Point (HACCP).